Ski Mountaineering Index Page
This is an index page to the information and photo pages on this website about ski-mountaineering.
COURSES AND EXPEDITIONS
Expeditions in the Andes (links to the ANDES website).
INFO AND PHOTO PAGES
Alpine Ski Mountaineering Some photos from many of the major Alpine massifs.
European Ski Mountaineering Europe away from the Alps, including Scotland and England.
Worldwide Ski Mountaineering North & South America, the Caucasus, High Asia, New Zealand.
Scottish Ski Mountaineering Index page to link to various regions around Scotland
Skiing in Galloway & The Scottish Borders My local ski area!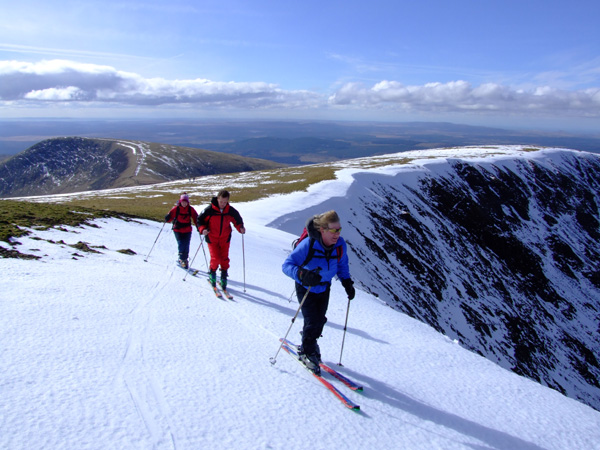 Skinning to the summit of The Merrick in thin conditions on a beautiful day.!
---