Crazy Ski Lifts
Photos of some of the crazier (and often difficult and exciting) ski lifts, cars, tows etc. that I have been on around the world.....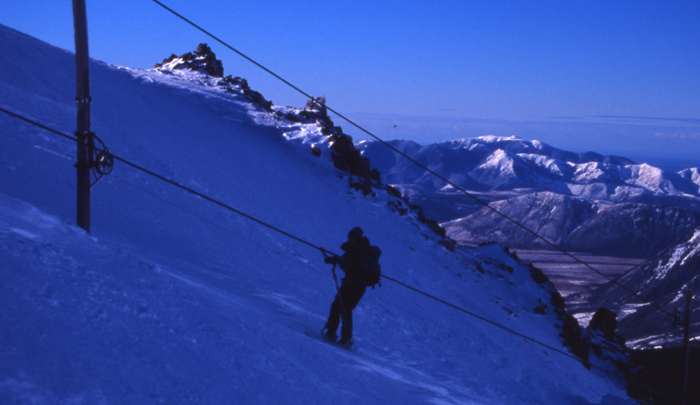 On the rope two at Criagieburn, New Zealand. The wire tow runs constantly at a good 10mph or so, you have to sort of grab it under your elbow then clamp a thing called a nutcracker onto the rope (the other end is attached to a waist belt on you!). Then off you go, hanging on tightly to that nutcracker as it rattles through the pulley wheels!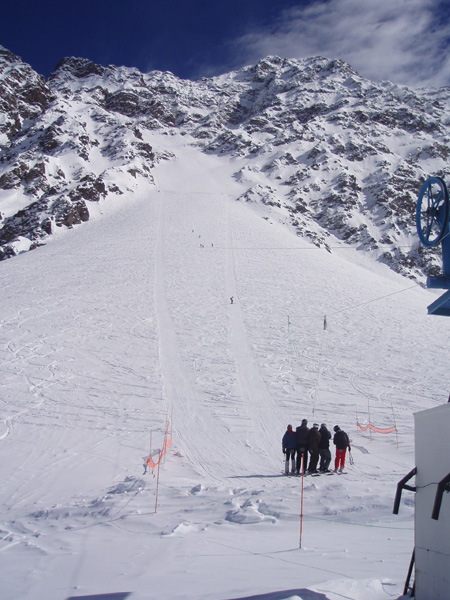 The Va y Vient lift at Portillo. Goes ultra-fast directly up a black piste. There are five of you on the contraption, sitting on little poma buttons. At the top, the lift just stops dead in the middle of a 25º slope and you have to somehow get off one at a time without falling.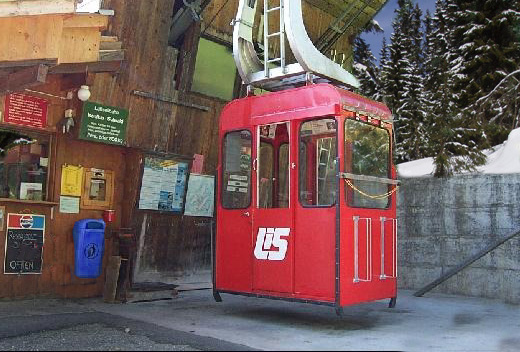 The cable car at Isenfluh... a fairly standard if old-fashioned design, but when we were here for some late-season ski touring it was very clear that the last occupant had been the local farmers sheep. They had left some "messages" on the floor and even the seats!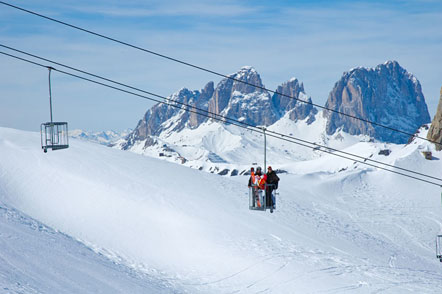 I've only been on this one in summer, but it was really whacky. This one is on the Marmolada in the Italian Dolomites, although I have heard there used to be another one at Alagna. A basket that two of you stand in, going at a constant high speed so you have to run fast to catch up with it and jump in.!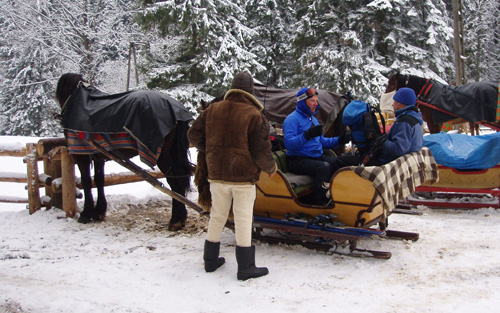 Taking the easy way up. Ski mountaineering in Poland using a horse drawn sledge for access. Not quite a ski lift but the same sort of thing really!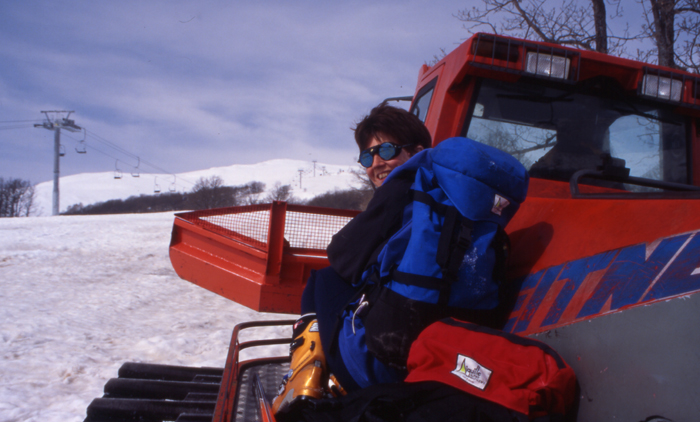 Riding the piste-basher at Tsaghkadzor in Armenia. The chairlift was broken so the chairlift company improvised. Great. There was no-one else skiing that day, and for a very reasonable fee the employees opened the entire resort just for the two of us and drove us around on the piste-basher!