New Photos
Some photos from recent climbing and skiing trips.
Go Climbing Information about the services I can provide as a Mountaineering Instructor.
---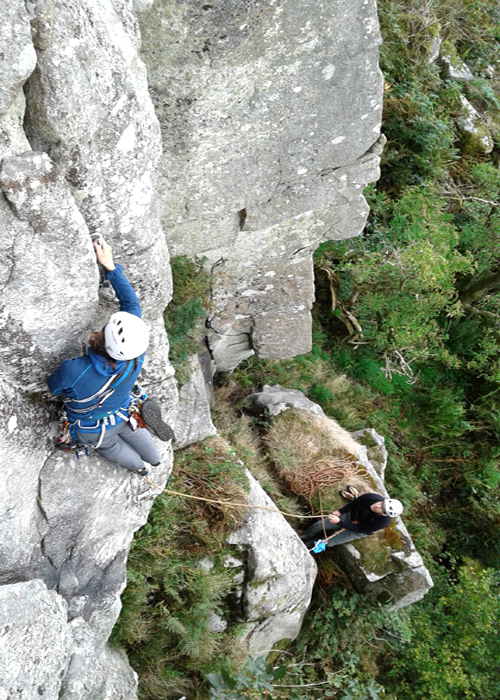 Linda Biggar belayed by Ron Yeadon on Novice Crack at Clifton, August 2018.
---
Scottish Ski-Mountaineering March & April 2018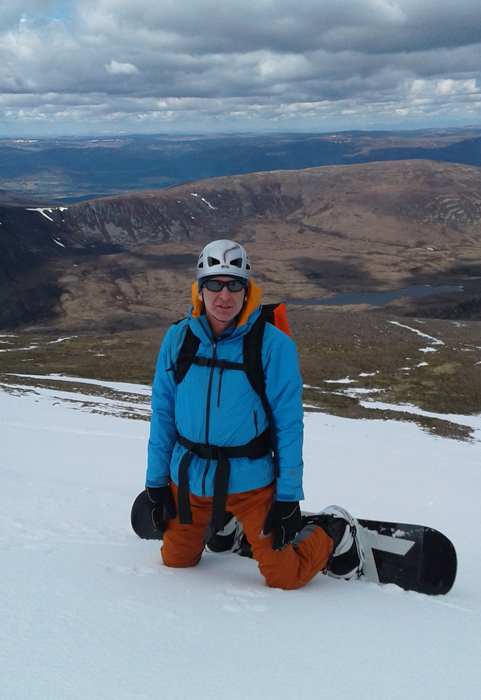 John Biggar snowboarding on "The Escalator", Braeriach, Scotland, April 2018.
A very windy and wild weather few weeks in the north of Scotland... but some nice snow as well!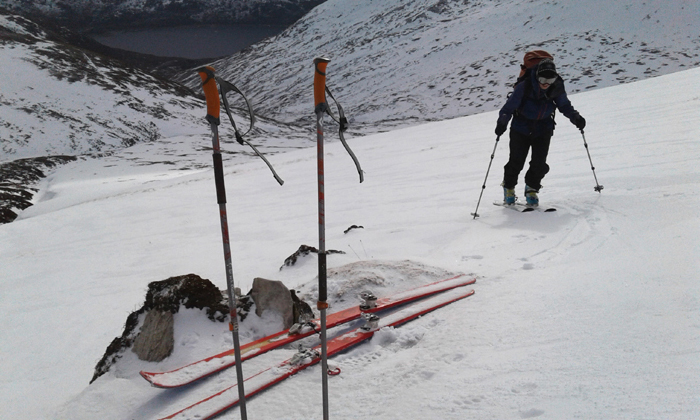 Skiing on Creag Dubh near Loch Mullardoch.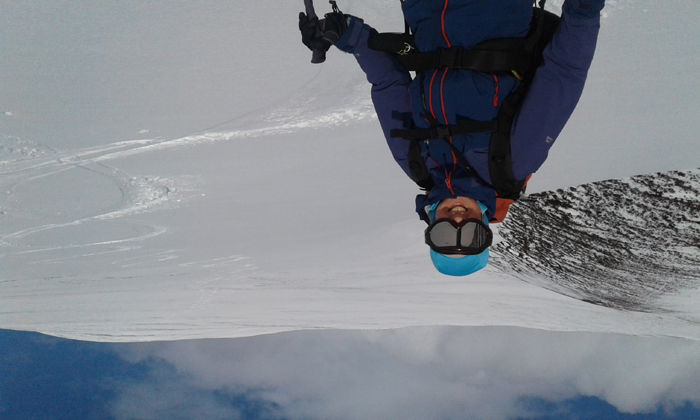 Skiing on Meall Chuaich, Dalwhinie.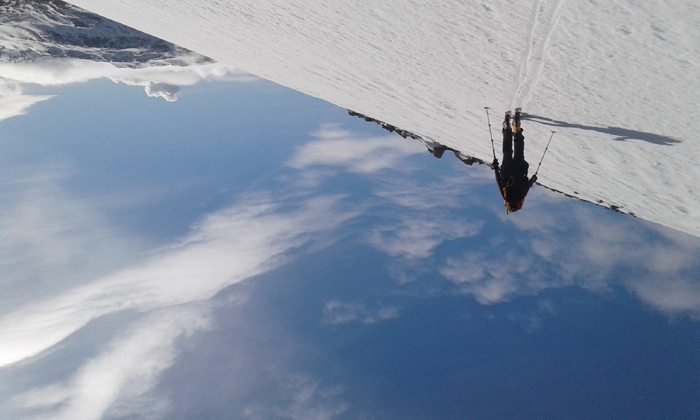 Above and Below - Skiing on Conival in Assynt... the sun did not last long.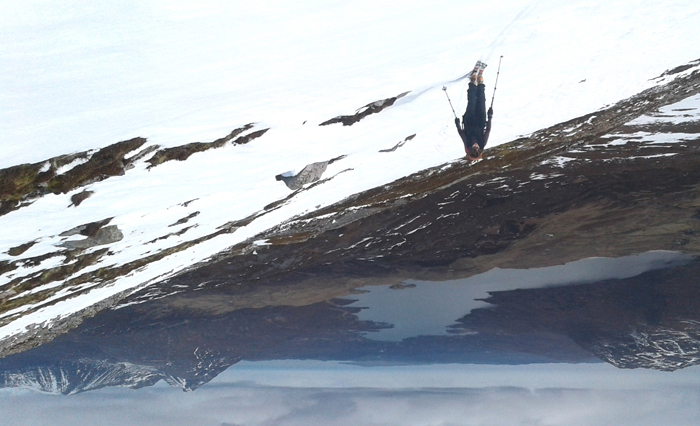 ---
Clifton - August 2017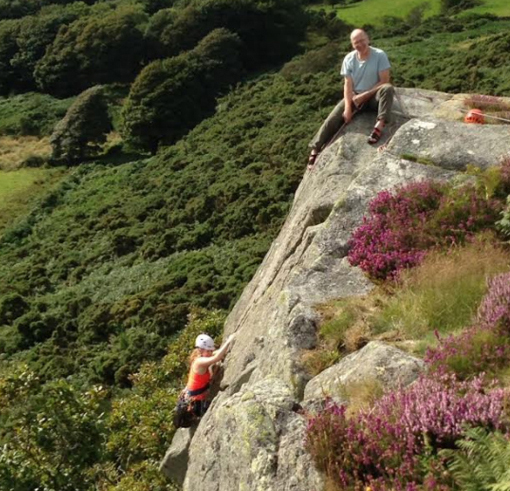 Alex climbing her first VS at Clifton in Kirkcudbrightshire, August 2017.
The hard moves to start Dirl Chimney, VS 4c.
---
Ben Nevis - 31st May 2015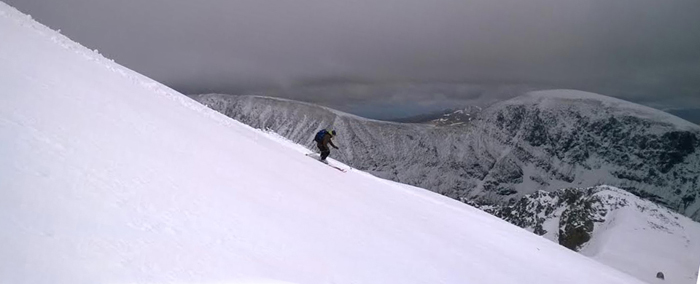 Skiing down the southeast ridge of Ben Nevis towards Coire Leis, May 2015.
---
Laggantalluch - September 2014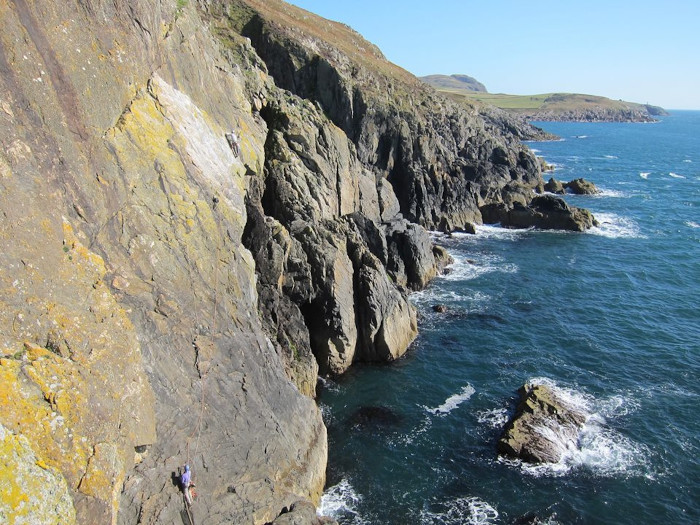 A great day out at these se-cliffs in Galloway with Linda and Graeme. The photo above is one of Graeme's, and shows me an lInda on the route called Stingray. Below is Linda climbing the top quality HVS, Laggantalluch Corner.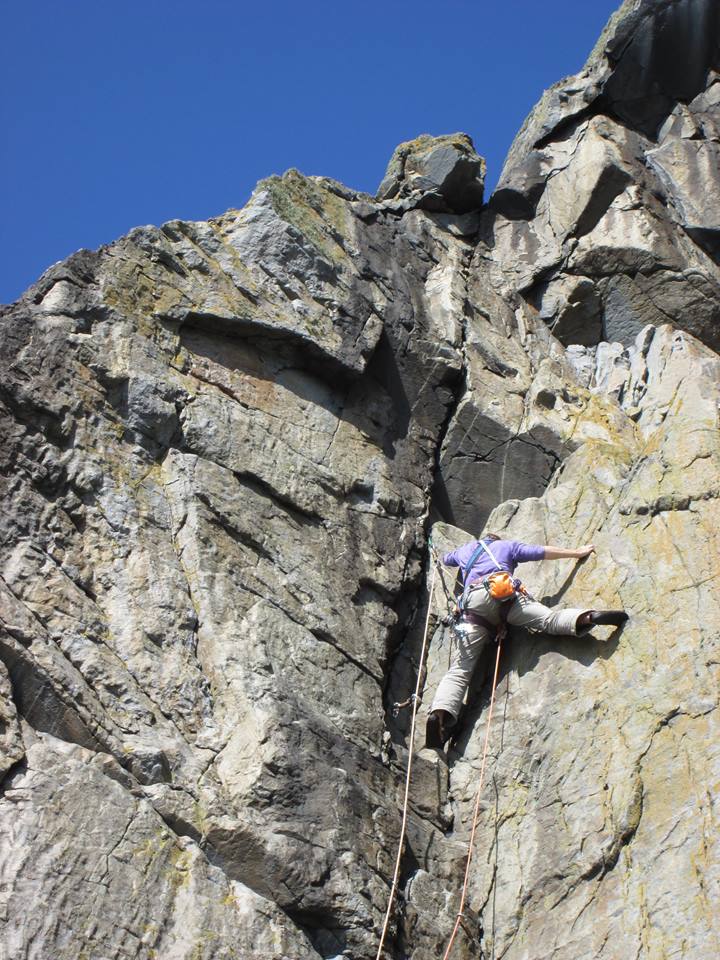 ---
Galloway - January 1989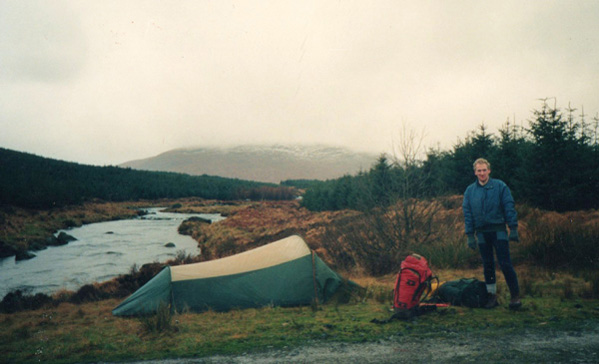 Hardly a new photo, but I recently uncovered a photo of me on my first trip to the Galloway Hills in January 1989, camping by the River Dee. We went on to climb the Merrick. Look how wee the trees are.!
---