Weird Signs
Just in case you thought off-piste skiing and ski touring were safe activities here are some signs seen in or near ski resorts around the world. These should put you off doing such dangerous activities. Seriously though, take care, keep within the limits of your knowledge and experience.
Many thanks to David Roberts, the best qualified ski instructor in Llwyngwril, for the majority of these photos, which are © David Roberts.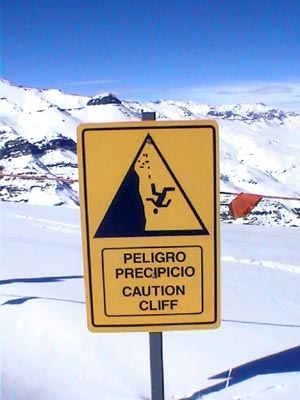 The first thing to avoid - skiing off a cliff.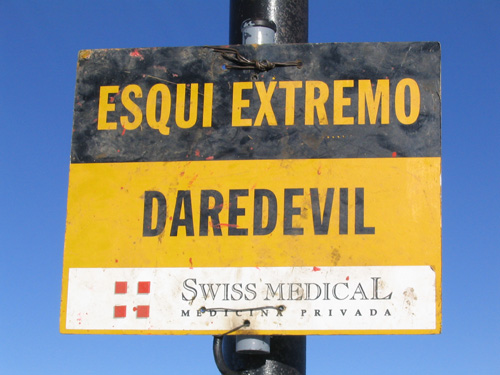 A warning or an encouragement? Either way if you mess it up guess who's hospital you'll end up in....just make sure your credit card is fatter than your skis!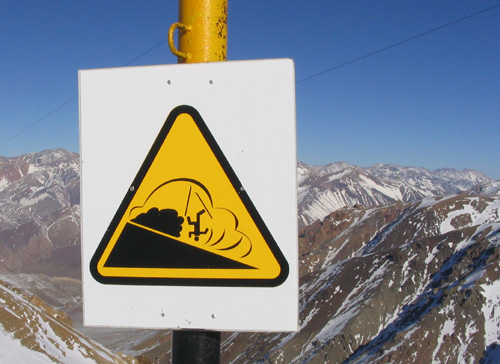 Avalanche warning sign.
...and another.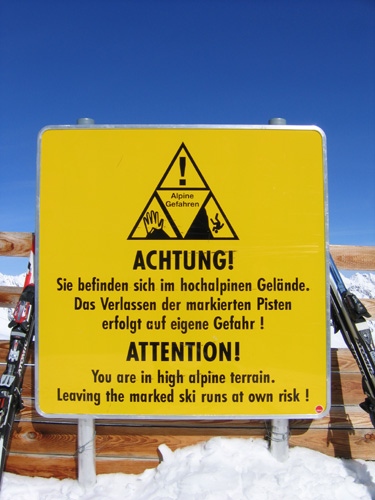 Multiple dangers nicely pointed out in this one......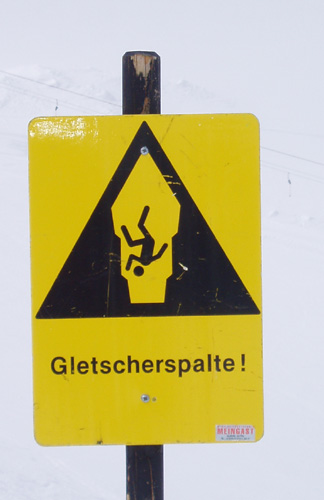 Crevasses are another off-piste hazard.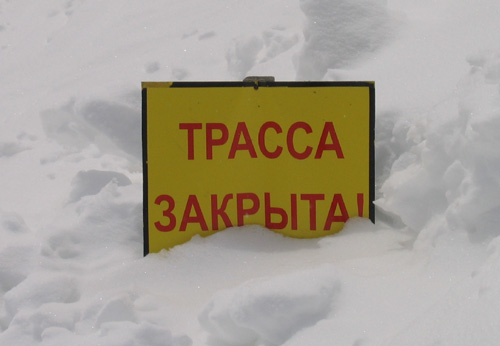 Make sure you understand the local signs - this one is Russian for "Piste closed"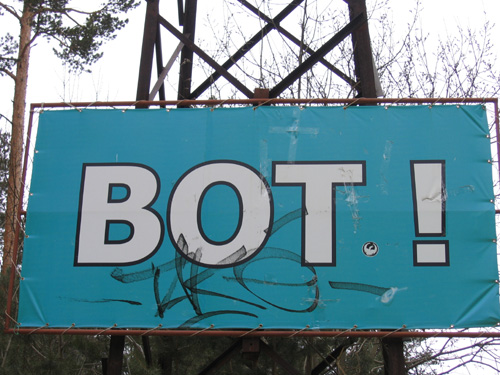 More Russian ... though it does not look like it.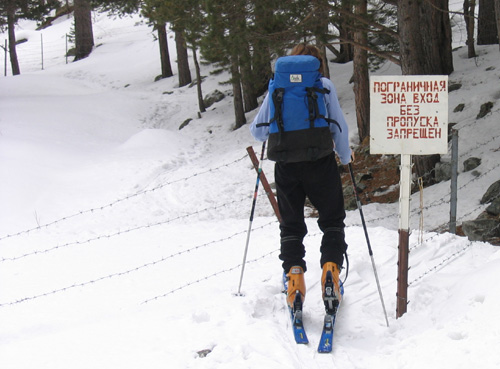 ...... and this day we didn't have a dictionary so we just ignored the sign and stepped over the barbed wire...!
....and finally, even when you are not skiing you are not safe - Swiss Railways sign seen at Madulain station. Don't stand on the railway lines and try to stop a train, just use the button.!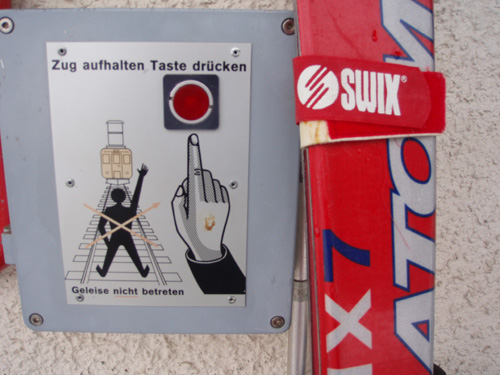 ....and finally, seen on a campsite toilet block near a famous Scottish ski resort.