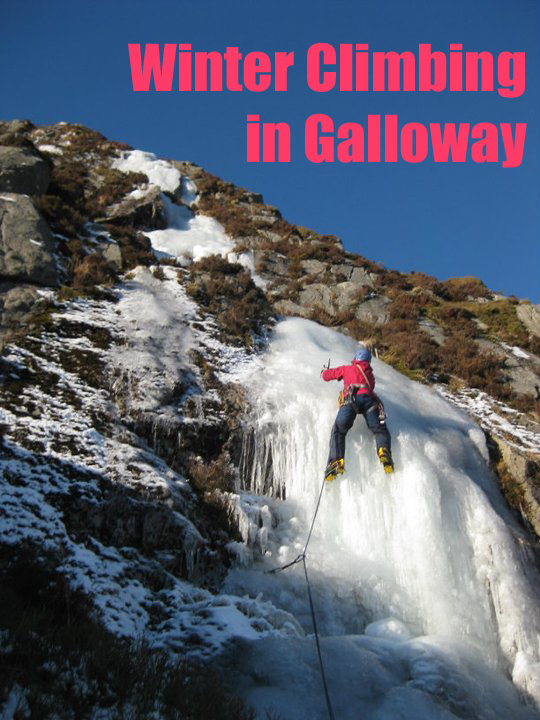 This page has some links and information on winter climbing in Galloway. Possibly the most unfashionable venue for winter climbing in Britain. The Galloway Hills lie mainly in Kirkcudbrightshire, but stretch northwards into south Ayrshire. For rock climbing information, topos and photos see our Galloway Climbing Index page.
For info on ski-touring see our new Skiing in Galloway page.
All the crags in Galloway are described in the current 2004 SMC "Lowlands Outcrops" Guidebook, available from climbing shops or online from Needlesports.
The four main winter venues in Galloway are:-
The Fleshmarket (Craignelder)
We also have a page describing various Minor Winter Venues
Linda Biggar on the crux III/IV ice pipe of the Black Gutter, Black Gairy, Merrick, 2008... and below on Kyle Gully, IV in February 2010.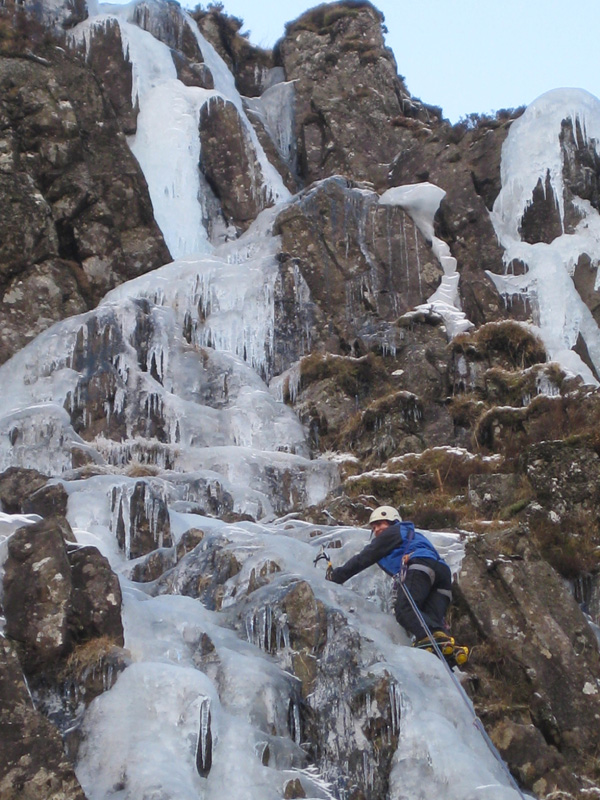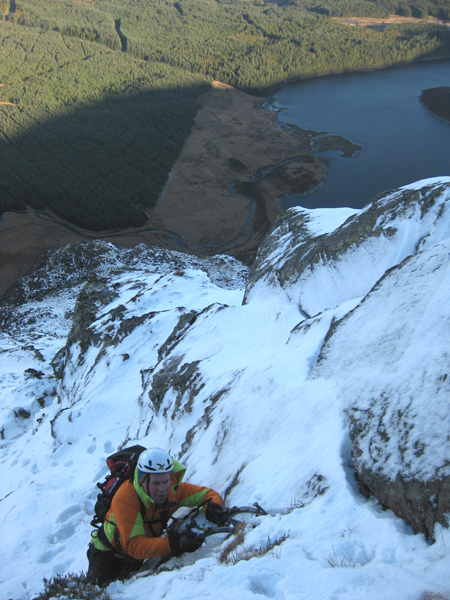 Stephen Reid on the NE ridge of Milldown, an enjoyable grade I/II scramble, December 2012.
For details of some new winter routes climbed or recorded since the guidebook was published click here Galloway New Climbs
---