Clifton Crag Photo Gallery
This is a page of photos of climbing at Clifton. For a crag description and topos visit our Clifton Crag page.
Go Climbing
Information about the services I can provide as a Mountaineering Instructor.
---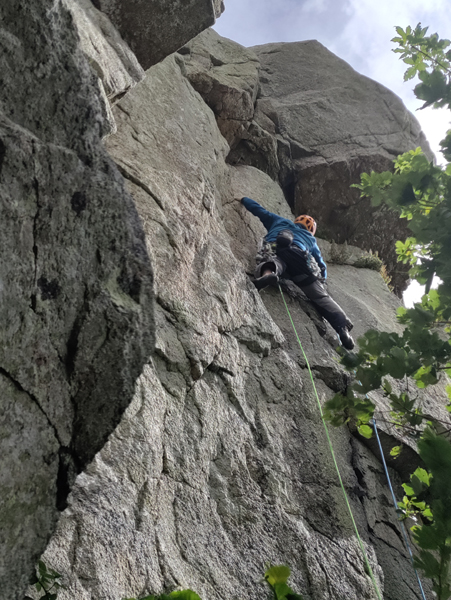 Andy Tibbs leading Wall Street, E1 5b, at Clifton, August 2022.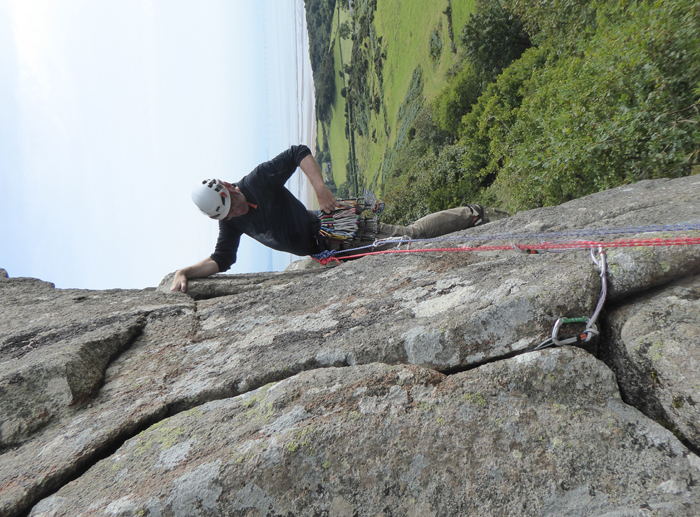 John Biggar leading Crawl Wall, VS 4c, Twin Cracks Buttreee, August 2022. Photo taken by Lex Pearce.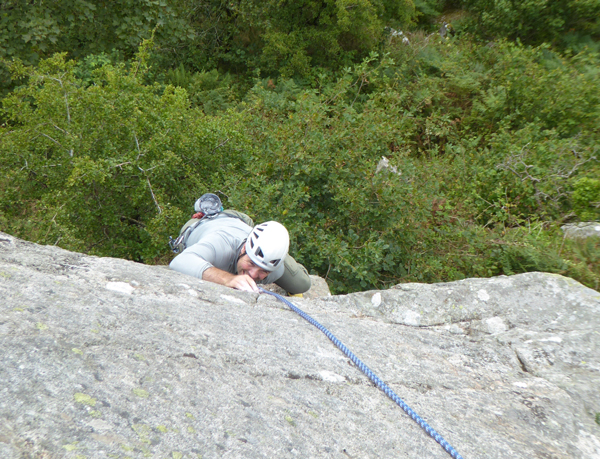 James Kinnaird pulling on thin finger crimps, Crackshot, E1 5a (hence the top rope!). August 2022.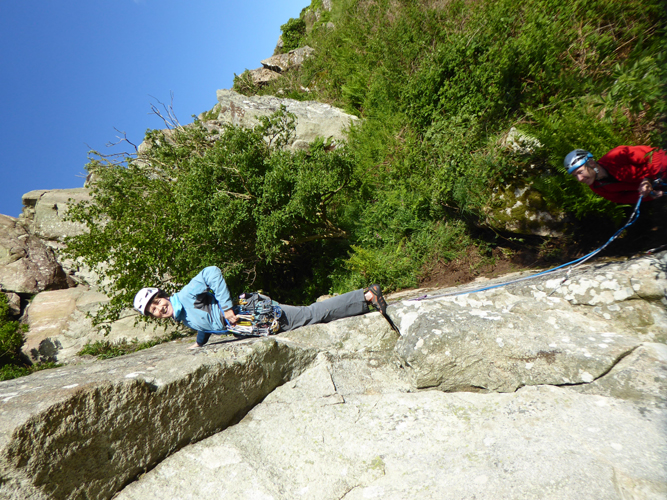 Linda Biggar leading Elder Crack, VS 4c, at Clifton Crag, Kirkcudbrightshire, May 2022.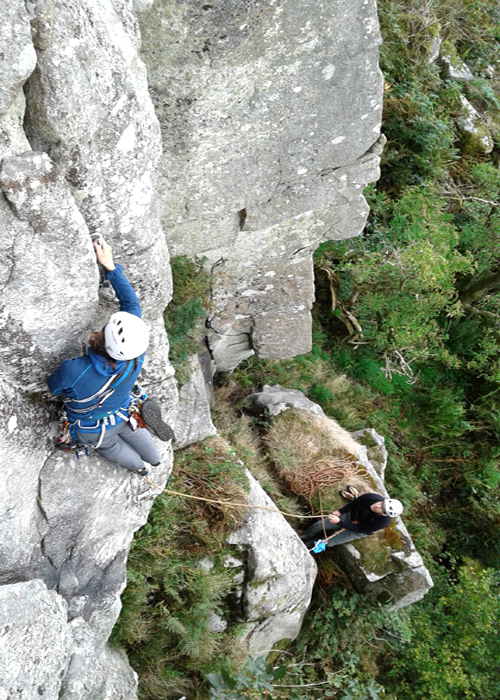 Linda belayed by Ron Yeadon on Novice Crack at Clifton, August 2018.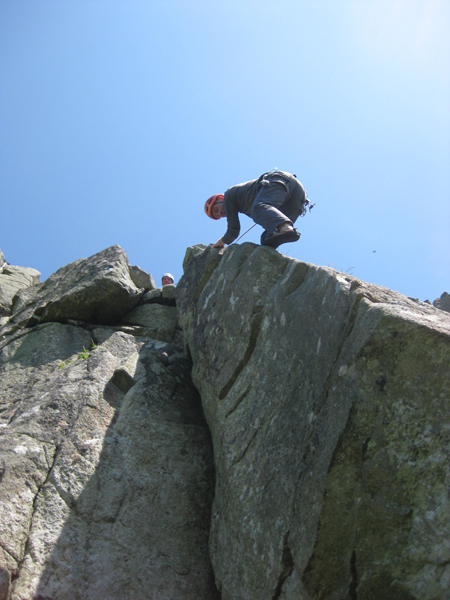 Myself seconding the excellent "The ArÍte".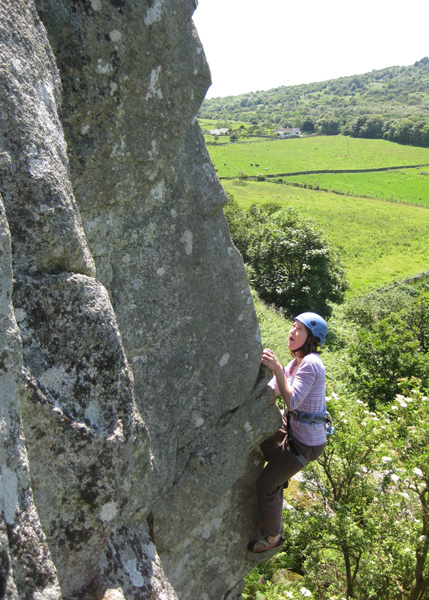 Linda doing the same thing, at the crux knobble....
---
Links
For a crag description and route topos visit our Clifton Crag page.
Galloway Climbing An excellent set of web pages run by Stephen Reid of Needlesports with some good Galloway climbing information, including many new routes we did together in the last few years. Excellent topo diagrams of some of the newer climbing areas.
Page sponsored by Andes ...........